Travelling all the way from Vancouver, British Columbia, I arrived in Toronto at 6:30 pm on July 16th.  (After a delayed flight!)  I got to the hotel by 7:00, and unpacked my super heavy suitcase.  The first person I met was Brittney, my awesome roommate!
At 6:30 pm on the 17th, all of the finalists filed into the ballroom on the twelfth floor of the Holiday Inn Toronto International Airport.  The room was buzzing with excitement!
Welcome Party Sponsors
BRADLEE RYALL GOLF ACADEMY
First, when I finished handing in all my registration documents, I headed over to Bradlee Ryall Golf Academy's exhibit to play some mini-golf!  I've never golfed before, but I've always wanted to try it, so mini-golf was a fun introduction.

On June 20th, all of the finalists visited Bradlee Ryall Golf Academy, for some golf lessons, a one-hole game, and some delicious lunch.
When we arrived, my group went to learn chirping. Following, we tried driving, and lastly putting. Then, we played a one-hole game, which was won by Miss Teenage Brandon, Jordyn. (Congratulations!) She received a HUGE bouquet of flowers, and a chic golf jacket from SWING active wear.
Last but not least, we had lunch at Iggy's Restaurant on the golf course. The food was so tasty, and I especially loved the sweet chilli tempura prawns.
Bradlee Ryall and the team were so kind, and made great teachers, providing each and every one of the finalists with one-on-one tips. I would definitely recommend Bradlee Ryall Golf Academy to anyone looking for high-quality golf lessons, and if I'm ever back in Toronto, I'll without a doubt book some more lessons with them!
V.P.I. CANADA
Next, I made sure to head over to V.P.I. Canada, and of course, I was drawn in by all of the trendy sunglasses.  After taking a look at all of the sunnies, I was faced with a difficult task: to narrow my "favourites" pile down to only one pair for me to take home!  When I finally decided on a style, I took an abundance of selfies, as seen below.  (What else does one do when receiving a new pair of adorable sunglasses?)
I found my pair of sunglasses for sale online for only $28.00  plus shipping and handling. Thanks VPI Canada for my awesome new shades!  I've been wearing them everyday, and they've come in really handy, especially under the hot Toronto sun!
NUVANGO
After, I headed over to Nuvango; a trendy and high-quality clothing line and gallery, brought in a bunch of their clothes to try on, and a huge full-length mirror.  All of their clothing is super stylish and comfortable, but I especially love the "City Never Sleeps Crop Leggings".  What I love about this brand is that their items are made locally in Toronto, and designed by artists from around the world!
On Tuesday, all of the Miss Teenage Canada finalists visited Nuvango's Toronto headquarters, which was so cool.  Their building is located in Toronto's hip Junction neighbourhood, and is decorated so beautifully that I could stay there forever! (No but seriously Nuvango, I need some of your artwork for my bedroom!)
As soon as we stepped inside, we heard speeches from the incredible Dawn Laing, and other inspiring female Nuvango employees. They talked about ambition, perseverance, and also a bit about the fashion industry, which was interesting for me to hear about, as I am really into fashion. (One of the girls had even met Anna Wintour, Editor-in-Chief of Vogue Magazine!) Talk about a fangirl moment!
Following the speeches, all of the finalists were split into groups to tour the production and design areas, and pose for a mini-photoshoot. My group was off to the photoshoot first, where I was able to select a few of my favourite Nuvago designs to wear. Check out some behind-the-scenes photos below:
GOLDEN GLAMOUR GODDESS
Following Nuvago, I checked out the Golden Glamour Goddess table, where I received a whipped body butter, perfect for after a tan or before you go on stage!  I used it for my photo and video shoots, and I really noticed a difference!  Golden Glamour Goddess is the spray tan and eyelash extension sponsor for the pageant, and offered finalists discounted rates for the pageant.
HASHTAGIO
Next up, I visited Hashtagio's social media wall.  Hashtagio is a Social Media Aggregator and User Generated Marketing Platform that will be collecting all of the tweets, likes, and Instagram posts tagged with #MissTeenageCanada2016 and projecting it live at the party.  What's so neat about Hashtagio is that they make a live single feed URL that anyone can subscribe to and follow along with in real time as we experience all of the different activities here in Toronto.
SWEETS CANADA
Later on, I headed over to Sweets Canada's table to pick out test out some chocolate.  Sam Dhutia, a representative from Sweets Canada was at the party with innovative and delicious chocolates!  He generously gave out samples, until each finalist discovered which chocolate she liked.  He then gave out delicious gourmet chocolate bars, and edible flower chocolate bars, depending on each delegate's individual preferences, as discovered during the tastings.  I chose the White Chocolate with Cocoa Nibs, Caramel & Sea Salt of course, because I love white chocolate, and anything with caramel!
ARCHER'S ARENA
Last but not least, I headed over to Archer's Arena's station, where I got to try my hand at archery.  I've wanted to try it since I watched "The Hunger Games", and I really liked it!  And don't worry, nobody got hurt, the arrow had a giant marshmallow on the end.  I can't wait to participate in it again at Archery Tag in Toronto at Archers Arena on Thursday, July 21st!
Pageant Sponsors
RIMMEL LONDON
I love trying new makeup, so seeing that Rimmel London was a sponsor for Miss Teenage Canada was so exciting! I'm so excited to find out what's in their gift bags.
SALLY HANSEN
I'm always wearing Sally Hansen nail polish on my nails.  Their products are will be providing products for gift bags.
ARCHER DENTAL
Archer Dental is a dental clinic located in Toronto, helping us prepare our pearly whites for the competition.
BATA SHOE MUSEUM
Visiting the Bata Shoe Museum on Tuesday was so interesting!  My group visited an exhibit which housed shoes from the Egyptians, all the way to the 2000's.  I even got to hold Shaq's size 22.5 Timberland boot!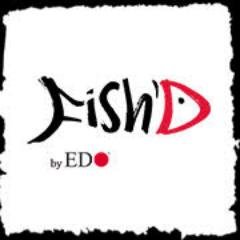 Fishd By EDO
Fish'd by EDO is a sushi burrito pop-up located in Toronto.
YOGEN FRUZ
I love frozen yogurt, so I'm very excited to see what  yoga früz has in store for us!
Storia PR Inc.
Daphna and Karen Nussbaum from Storia PR in Toronto. will be providing all finalists with advice on how to make the most of public and social media.